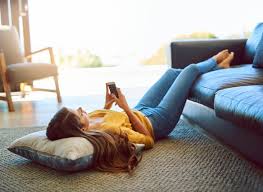 In the start-up world, Laziness is a dirty word. Work till you drop: Lazy = Bad. As an early-stage investor, I could not disagree more. At Incisive Ventures, we are investing in the Future of Laziness. We believe technology that significantly reduces friction in a very big market, enabling the users to be lazy, wins over time. That is the Incisive Ventures Law of Laziness: The company that enables the greatest laziness in their customers wins. We have found it to be the most important long-term value creator among our Meta Themes.
While this may sound counter-intuitive, the lazy thesis has already created some of the most valuable companies on the planet including:
Uber, lazy transportation
Amazon, lazy shopping
Google, lazy search and productivity tools
Docusign, lazy signatures
Starbucks, lazy coffee
DoorDash, lazy restaurant food
Netflix, lazy entertainment
Friction is all the hard stuff between a consumer and something they want. Cost, time, and complexity are huge sources of friction with the last two being most important. Consumers will often pay a significant cost premium to save time or complexity (see: Starbucks). Innovation including simplification, scale, bundling, network effects, and software are huge destroyers of friction.
The Incisive Ventures Law of Laziness is, in some ways, an application of the Law of Conservation of Energy to consumer and start-up behavior. In physics and chemistry, the law of conservation of energy states that the total energy of an isolated system remains constant; it is said to be conserved over time. Every consumer has a limited amount of energy to get what they want. A company that enables conservation of that energy (laziness) is able to transfer value (money) from that consumer to their company. Modern technology companies have been able to break the "isolated system" part of the Conservation of Energy Law to create positive feedback loops through network effects, scale, and bundling to significantly grow the available pie (and sometimes create whole new flavors) for everyone.
Many of these companies have used technology in new and innovative ways to ramp up the laziness trend that was already inherent in the industry. Walmart disrupted the local store with superstores (lazy one trip to the store). Amazon used the internet and software to put that disruption on steroids direct to your home.
At Incisive Ventures, we are on the lookout for the companies that will enable the next level of laziness.
We have found great companies enabling laziness across many market sectors that have led to portfolio investments including:
Health and Wellness
Precision Medicine
Mango Sciences, data-driven precision medicine, lazy medicine.
DocBot, the future of gastroenterology through AI, lazy gastroenterology.
At home health and fitness
AI
ECommerce
BizzTM, E-commerce infrastructure for small Bharat stores in India, lazy eCommerce for physical retailers.
Anahad, E-Pharmacy infrastructure for independent pharmacies in India, lazy e-Pharmacy.
Cloud
FinTech
Enterprise
Gaming
Champions Round, A new more engaging way to play fantasy sports, lazy fantasy sports.
LootLocker, cross-platform game backend enabling advanced game features, lazy game feature development.
EduTech
One can see the "lazy" theme in a number of other meta themes the industry is talking about including:
At Home Everything. While the pandemic shut us all in our homes, anything that could be done at home was pulled forward into the home. Telemedicine, work from home, home fitness, home delivery of everything, etc. While this was a necessity of the pandemic, many have found that significant friction has been taken out of the system (commute times, access to services, etc.). For many, doing something at home is PREFERRED to the old way, due to the lower friction.
Vertical SaaS. Despite technology everywhere, many industries still lag in adoption, especially health, retail, and traditional manufacturing. It is possible today to build on rapid development architectures, cloud, AI, API first companies, and other base software layers to develop vertical SaaS applications for these laggard industries. This will only accelerate over time.
At its' best technology innovation destroys friction. With every new layer of technology infrastructure, more friction is destroyed. The smartphone destroyed the friction of being tethered to your desktop. The cloud destroyed the friction of running your own servers and data centers. Less friction = more lazy. What will you do with that extra energy? When laziness is enabled, new opportunities for that now-saved energy are created. At Incisive Ventures, we will continue to fund the next generation of laziness enablers. You are welcome.